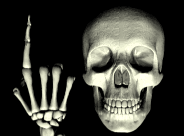 | | | | |
| --- | --- | --- | --- |
| | | | |
| "Spooky" Sadly I don't have the owners name | Took this while in New York | "Aaaarrrooooowwww" west London Harley show | More west london show |
| | | | |
| "ARSE" me at west Harley | "Seems like a nice boy" | "Big" | Harley in Vagas |
If you have a pride and joy that you would like to see on this site then send me a pic and I shall put her on for ya. REMEMBER YOUR NAME A THE NAME OF YA BABY. TMoore4980@aol.com
You can even send in
The road users I look out for:

1
A driver that had just passed and placed those GREEN l plates on.
2
Little old men with BIG fuck off fast Cars
3
Foreigners who seem to think they still drive in their own country?
4
most women (both my accidents have involved women drivers.) Although I have to admit they are better Bike riders purely for the fact that men Like to show off to try and make themselves look cool..Woman Know they look cool on bikes.
5
Mini cab Drivers (see number 3)
6
Black Taxi Drivers (They seem to think they OWN the roads)
7
Police (yep the police who are they fooling we all know their late for their tea or have just had enough sitting in traffic)
8
Boy racers ( how many times have you rode along and the you hear Boom Boom Boom get jiggy wid it Boom boom..then they show off by putting their foot down and speeding away).....twats
9
Pizza Delivery boys (spotty little tykes that's ride around trying to kill you and themselfs by braking every single law in the book)
10
White Van Man......what else is there to say!